Enhanced Business SMS
Engage customers with business SMS
Easy to use Business SMS at your fingertips.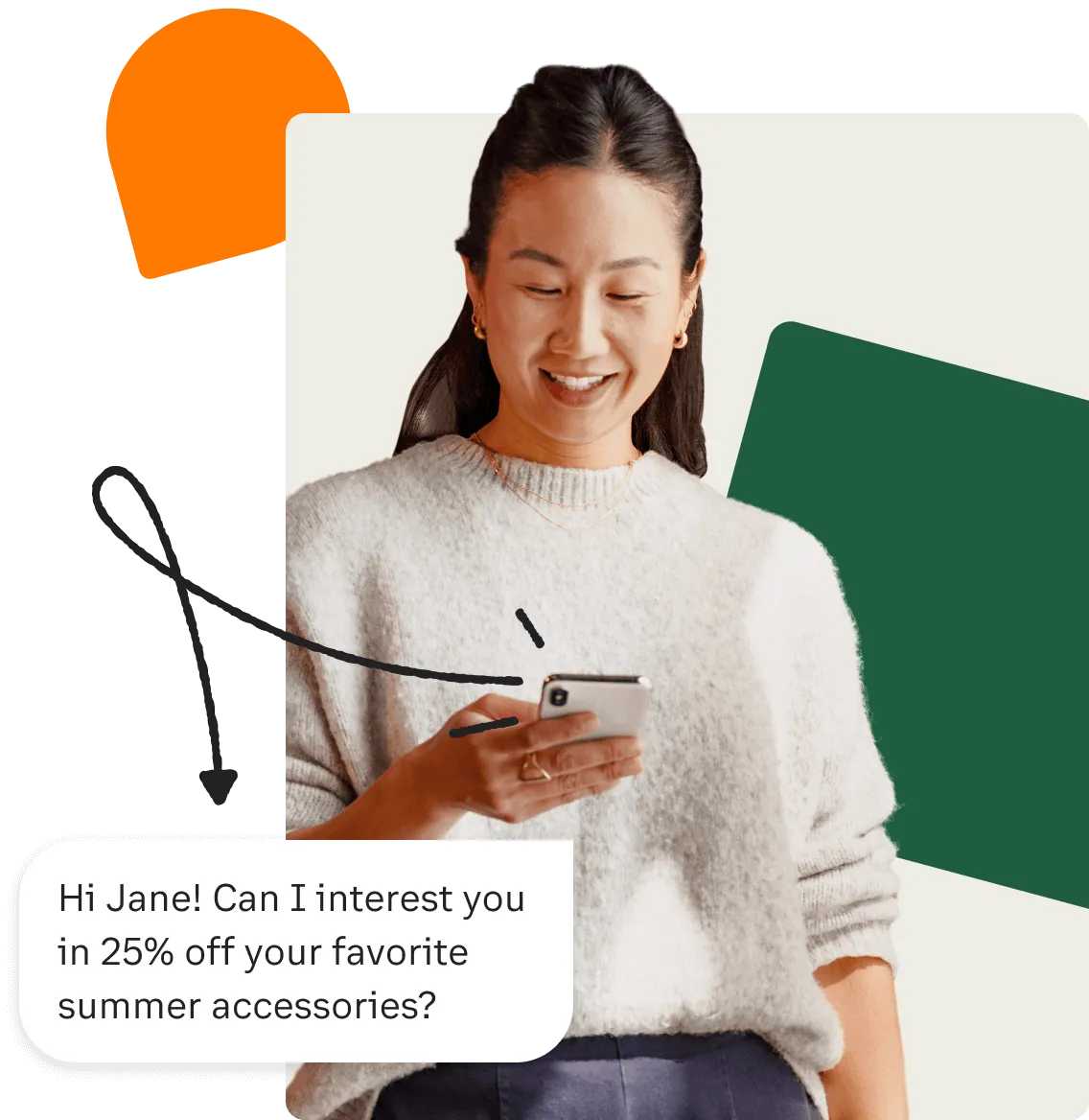 Improve open rates
Reach thousands of customers with pre-built SMS integrations and automators.
One app for calling, SMS, video and more
Send, receive & manage all calls, business SMS, video meetings in one place.
Easy to use
Login and send customers SMS on desktop or mobile in minutes.
Business SMS for Microsoft Teams
Send business SMS to individuals or groups natively in Microsoft Teams.
High response rates
Reach customers and suppliers faster using SMS. On average, customers see a 98% open rate and 7x engagement compared to email.
Speed up customer support
Login and send SMS online in seconds or send automated, templated text messages. Switch between desktop and mobile anytime to pick up where you left off.
Send anything over text
Send pictures of floor plans, marketing events, design heavy texts, image attachments and more! It's simple to use, no training required.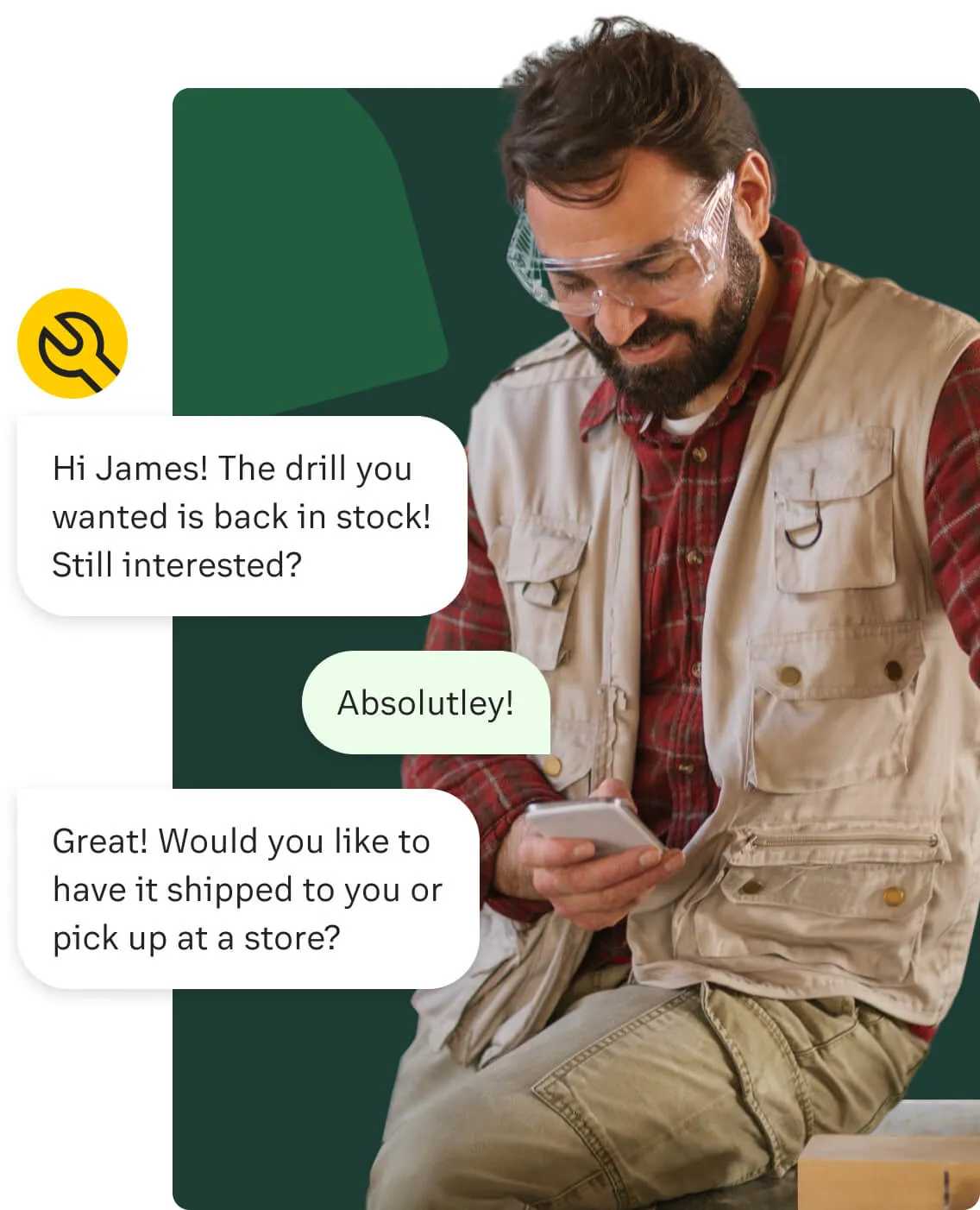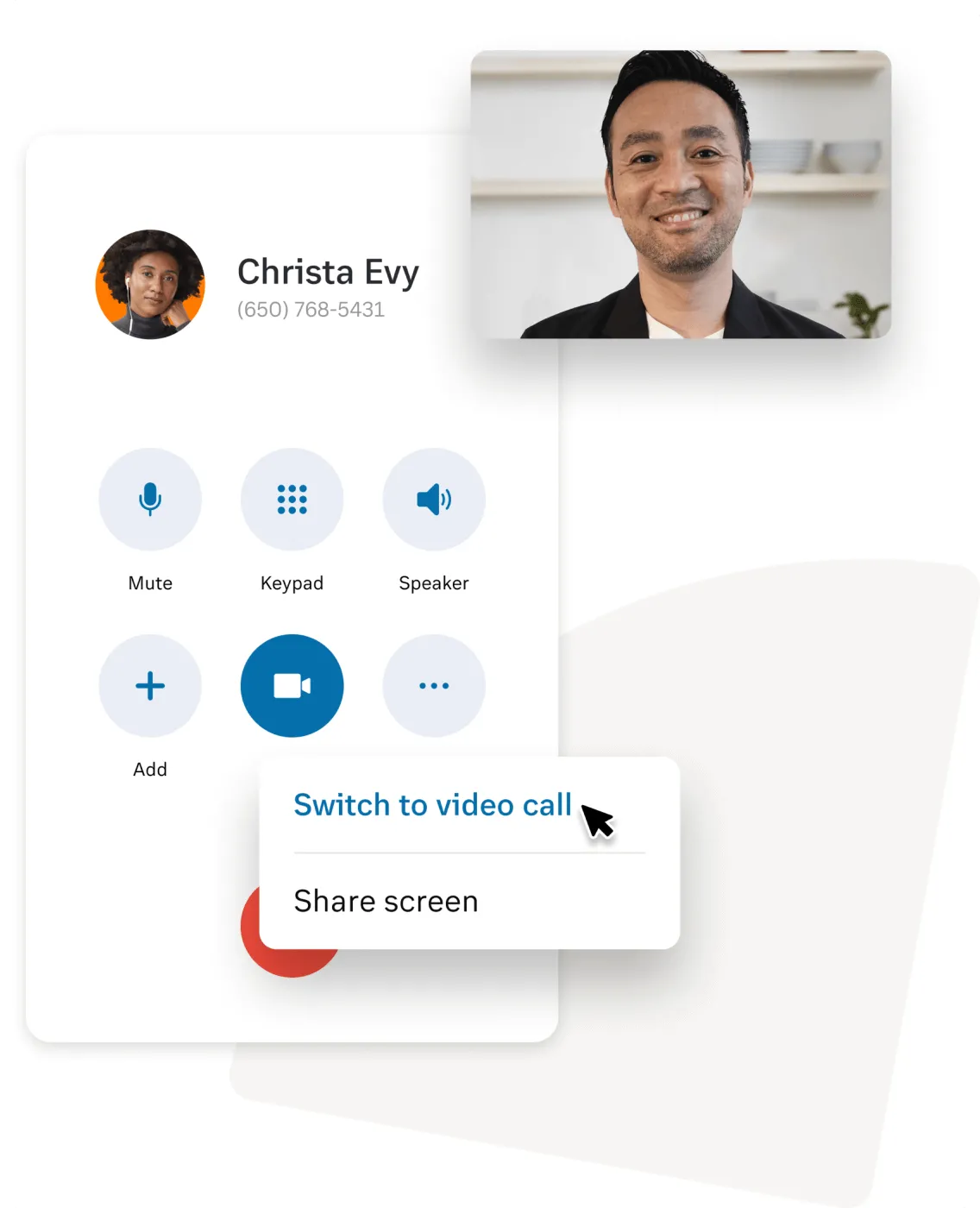 Set up in minutes
Add new phone numbers and devices in minutes
One subscription for all communication needs
Calling, SMS, eFax, team messaging, video meetings all in one app. Send, receive & manage all your conversations in one place.
Optimized for deliverability
Designed to improve deliverability, ensure carrier compliance, and reduce coverage fees.
Elevate customer care with SMS integrations
Trigger messages from your CRM and more with out-of-the-box prebuilt SMS integrations or build your own workflows with our open APIs for your marketing and client engagement strategies.
Business SMS features that increase customer satisfaction
Instant and efficient communication
Reach contacts faster using SMS. Text messaging offers higher open rate and engagement as compared to email and other communication channels.
Texting to the next level
Why bother with plain text when you can send and receive images, audio files, videos, emojis, and other file attachments instead? Previews can be seen in-line, too!
Short and lengthy messages allowed
Send and receive SMS for business with up to 1,000 characters to and from RingCentral extensions or 10-digit local numbers.
Easy-to-use messaging app
Log in and send SMS online in seconds. Switch between your desktop and mobile phone anytime to pick up where you left off.
SMS for Microsoft Teams
Use text messaging, calling, voicemail transcriptions and faxing all within Microsoft Teams- unifying all business communications in one application.
Advanced search function
Looking for a specific message? Use powerful search capability to search through text trails by looking up keywords.
Innovative integrations
Automate processes and accelerate revenue when you integrate RingCentral SMS capabilities into your CRM, scheduling, marketing, and other business tools.
Complete control of texts
Remove unwanted calls with number blocking and create a spam blacklist for unwanted bulk text messaging as part of your text messaging service for business.
One app for everything
Use a single app and a single business phone number for your voice, fax, text, and multimedia messages. No need to switch devices or numbers for your convenience!
Frequently Asked Questions about Business SMS
What kind of SMS text messaging can I send and receive?
With your RingCentral business text messaging service, you can send and receive texts and multimedia messages (MMS) with suppliers, customers, colleagues, and departments from your RingCentral business numbers. With one professional phone number for all business communications, you will also be able to receive text message service notifications for your voicemails, faxes, missed calls, and urgent messages.
How do cloud-based phone systems work?
When choosing a business text messaging service, simplicity and flexibility are key. When used correctly, business SMS can be your secret weapon for supercharging engagement. Here are some points to look for:
Unified phone number – SMS outreach from your business number to maintain professional and secure communications.
Unified communications inbox – Send, receive & manage all your SMS conversations, business calls and eFaxes in one place across all your devices.
Carrier compliant and optimized for deliverability – Your business texting app should be designed to optimize deliverability while ensuring carrier compliance. Our SMS solution meets new Carrier requirements, helps offset some of the new per-message fees, and reduces risk of fines. All customer businesses and phone numbers are vetted and registered with TCR by RingCentral. Our advanced spam and carrier compliance detection system even helps prevent messages that would violate carrier guidelines, helping you stay in compliance and helping ensure the best possible reputation for your business with carriers. All in all, working together to drive greater deliverability, reduce costs, reduce risk to your business, and increase overall ROI.
Integrations make a new world of SMS capabilities possible – RingCentral provides over 300 pre-built integrations allowing you to plug SMS into all the apps where work happens for you ( Hubspot, Google, Microsoft Teams, you name it, we got it). Send marketing blasts, notifications, automate alerts, appointment reminders, and even payment requests with our SMS integrations. Enjoy advanced SMS features like:

Shared SMS inbox
Automation workflows such as auto-replies, keyword auto-responder, and more
Built-in AI capabilities
Segmented contact list
SMS campaign management
Real-time data and detailed graphical analytics, like the number of messages delivered, timestamps, and much more.
Is there any limitation on storing my business texting messages?
Each user can store up to 5,000 text messages, including sent and received messages in RingCentral business texting app.
Can I execute mass text messaging?
Yes. You can use the RingCentral app to send bulk SMS messages, including international numbers. Different from a group message, which RingCentral also offers, sending a text message in bulk means sending the same message to multiple people in separate messages. You can also integrate with our partners like BeeTexting to build out and manage SMS contact lists to send updates, notifications, alerts, or promotions. Easily add your recipients to multiple lists – and even set up advanced messaging rules to perfectly segment your customers.
Can I use my toll-free number to send out SMS/MMS?
Yes, sending outbound SMS is supported. However, sending/receiving MMS for toll-free numbers is currently not supported. Please contact your RingCentral Account Manager to enable sending SMS with your toll-free number.