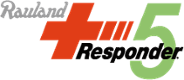 Hospital Workflow
Streamline Your Workflow
Straight-forward connections with every touchpoint of care help you deliver faster, more effective patient care
Simple and Effective
Streamlining coordination across all departments can improve flow and results for everyone. Caregivers can best respond to critical needs, with alerts, direct communications and immediate documentation to be more responsive with care, with the staff most suited to the patient need. Measurable results can display reporting that is easy to understand, act upon, and customize.
Across the Hospital
The Responder 5® intelligent nurse call system easily and quickly connects caregivers directly to ancillary departments with the touch of a button. Sending specific requests directly to others allows the caregiver to keep their focus on the patient — saving time and energy, and increasing satisfaction.
Operating Suite
ROI can be easily recognized when streamlining communication in the surgical department. Customized workflows allow communication between ORs, notify PACU of a closing case, contact anesthesia when a patient is brought back to an OR, notify team members of a critical situation, and call for additional equipment from central supply.
Maternity
Responder 5 connects with wireless devices to allow patients to connect immediately with their assigned caregivers. Now, units can reduce response times, increase patient satisfaction, and allow caregivers to determine patient needs with increased efficiency.
Emergency Department
The Responder 5 intelligent nurse call helps save ED staff precious time on repetitive actions – to initiate orders for lab draw, x-ray, EKG, admissions, discharges, call transport for a wheelchair, EVS for room cleaning needs and more.