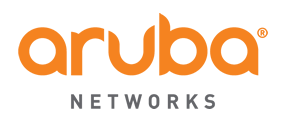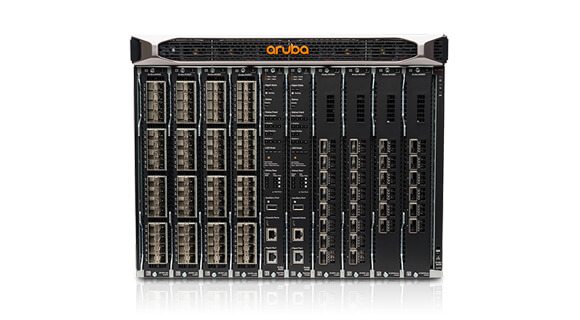 A breakthrough campus core switch that extends intelligence from the edge to the core
A game-changing solution that offers a flexible and innovative approach to dealing with the new application, security and scalability demands of the mobile-cloud and IoT era.
Combines a modern, fully programmable OS with carrier-grade hardware, leading performance, and incorporates the industry-first Network Analytics Engine to monitor and troubleshoot network, system, application and security related issues easily.
By enabling faster automation and network insights, the operating system reduces the time spent on manual tasks and addresses current and future demands driven by Mobility and IoT.
Automated visibility
Aruba Network Analytics Engine provides the ability to monitor and troubleshoot the network through simple scripts
Faster time to resolution
Monitoring, analytics and troubleshooting tools are built-in, extensible and deliver historical analysis to help solve problems faster
Programmability for easy integration
With a built-in Python interpreter and a full set of REST-based APIs that allow easy integration to other devices on-prem or in the cloud
PERFORMANCE
High-speed fully distributed architecture
Provides up to 19.2 Tbps switching capacity with up to 8.571 billion packets per second (BPPS) for throughput; all switching and routing is performed in the I/O modules; meets the demands of bandwidth-intensive applications today and in the future
PHYSICAL INTERFACES
Supports a maximum of 256 10GbE (SFP/SFP+) ports, or 64 40GbE (QSFP+) ports, or 48 ports 40/100GbE (QSFP28) combination
MODULES
Aruba 8400X 32-port 10GbE SFP/SFP+ with MACsec Advanced Module (JL363A)
Aruba 8400X 8-port 40GbE QSFP+ Advanced Module (JL365A)
Aruba 8400X 6-port 40GbE/100GbE QSFP28 Advanced Module (JL366A)
ACCESSORIES
Aruba 8400X 7.2Tbps Fabric Module (JL367A)
Aruba 8400 Management Module (JL368A)
Aruba X731 Fan Tray (JL369A)
Aruba 8400 Fan for X731 Fan Tray (JL370A)
Aruba 8400 1 Fan Tray and 6 Fans Bundle (JL371A)
POWER SUPPLY
Aruba X382 54VDC 2700W AC Power Supply (JL372A)
MOUNTING KIT
Aruba X464 4-post Rack Rail Kit (JL373A)
Aruba X462 2-post Rack Rail Kit (JL374A)
PHYSICAL CHARACTERISTICS
Dimensions: 17.4(w) x 26(d) x 13.8(h) in. (44.1 x 66.0 x 35.1 cm) (8U height)
Weight
Empty configuration weight: 76 lbs (34 kg)
JL376A weight: 164 lbs (74 kg)
Full configuration weight: 241 lbs (109 kg)
MOUNTING AND ENCLOSURE
Mounts in an EIA standard 19-inch rack or other equipment cabinet (hardware included); horizontal surface mounting only
ENVIRONMENTAL
Operating: 32°F to 104°F (-0°C to 40°C) with 5% to 95%, non-condensing
Non-Operating: -40°F to 158°F (-40°C to 70°C) with 5% to 95%, non-condensing
Max Operating Altitude: Up to 10,000ft (3.048 Km)
Max Non-Operating Altitude: Up to 30,000ft (9.144 Km)
Acoustics
Sound Power (LWAd) 7.3 Bel
Sound Pressure (LpAm) (Bystander) 55.6 dB
ELECTRICAL CHARACTERISTICS
Frequency: 47-63 Hz
AC voltage: 90 – 140/180 – 264 VAC
DC voltage
Current: 16 A
Power output: 2750 W
SAFETY
EN 60950-1:2006 +A11:2009 +A1:2010 +A12:2011 +A2:2013
EN62368-1:2014
IEC 60950-1:2005 Ed.2; Am 1:2009+A2:2013
IEC62368-1, Ed. 2
IEC60825:2007 (Applies to products with lasers)
UL60950-1, CSA 22.2 No 60950-1
UL62368-1 Ed. 2
EMISSIONS
VCCI Class A; EN 55022 Class A; CISPR 22 Class A; IEC/EN 61000-3-2;
IEC/EN 61000-3-3; ICES-003 Class A; AS/NZS CISPR 22 Class A; FCC
(CFR 47, Part 15) Class A; GB9254
EN55032:2012 Class A
CISPR32:2012 Class A
IMMUNITY
Generic: Directive 2014/35/EU
EN: EN 55024:2010+ A1:2001 + A2:2003; ETSI EN 300 386 V1.3.3
ESD: EN 61000-4-2
Radiated: EN 61000-4-3
EFT/Burst: EN 61000-4-4
Surge: EN 61000-4-5
Conducted: EN 61000-4-6
Power frequency magnetic field: IEC 61000-4-8
Voltage dips and interruptions: EN 61000-4-11
Harmonics: EN 61000-3-2, IEC 61000-3-2
Flicker: EN 61000-3-3, IEC 61000-3-3
MANAGEMENT
Out-of-band management (serial RS-232C); SNMP Manager; Telnet; terminal interface (serial RS-232C); modem interface; IEEE 802.3 Ethernet MIB; Ethernet Interface MIB
ADDITIONAL SPECIFICATIONS
For additional specifications, please see the
data sheet