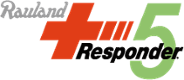 Business Intelligence
Drive Change with Data
Responder BI's tailored views of data by role allow each key stakeholder to see exactly what matters to them
Strategic Support for Stronger Satisfaction Scores
The ability to view historical data and compare performance for various timeframes helps staff make decisions that can positively impact HCAHPS scores, key metrics for reimbursement. See how changes in procedures affect satisfaction score trends for a clear path to process improvement.
Drive Process Improvement
Insights derived from Responder Business Intelligence are designed to ignite action that effects change. By seeing where they are and comparing it to where they've been, staff will have a better understanding of what they need to do to get where they need to go. Responder BI's charting of trends can illustrate the path to a healthier bottom line.
Track Trends in Near Real Time
The sooner an issue can be identified and analyzed, the sooner remediation can begin. Responder BI can track trends in real time, providing an immediate view of what's happening and which factors are making an impact – positive or negative. Move faster and smarter to prevent problems from getting worse before they get better.
Pilot New Best Practices
Want to pilot a new initiative in a unit to see how it improves effectiveness? Responder BI provides the perfect platform to compare your pilot program to business as usual. Responder BI can also create a simple feedback loop that helps staff track compliance when implementing a new protocol.
Easily integrate and tailor Responder BI to your needs
Enormously flexible, Responder BI can integrate with other systems in the hospital, pulling in complementary data for a true big picture approach. Data screens are completely customizable, making it easy for each stakeholder to find the details they need to effect change.