Responder® 5000 for Certified Nursing Facilities
What does each member of the care team in your facility really need?
Residents want to feel safe and secure, and cared for with dignity. Nursing staff want to keep their patients comfortable and safe from falls with efficient, compassionate care. Families want to feel confident in the decision they've made, knowing their loved one will be well cared for and safe. Administrators need to balance economic priorities with the ability to provide safe, effective care in a competitive marketplace.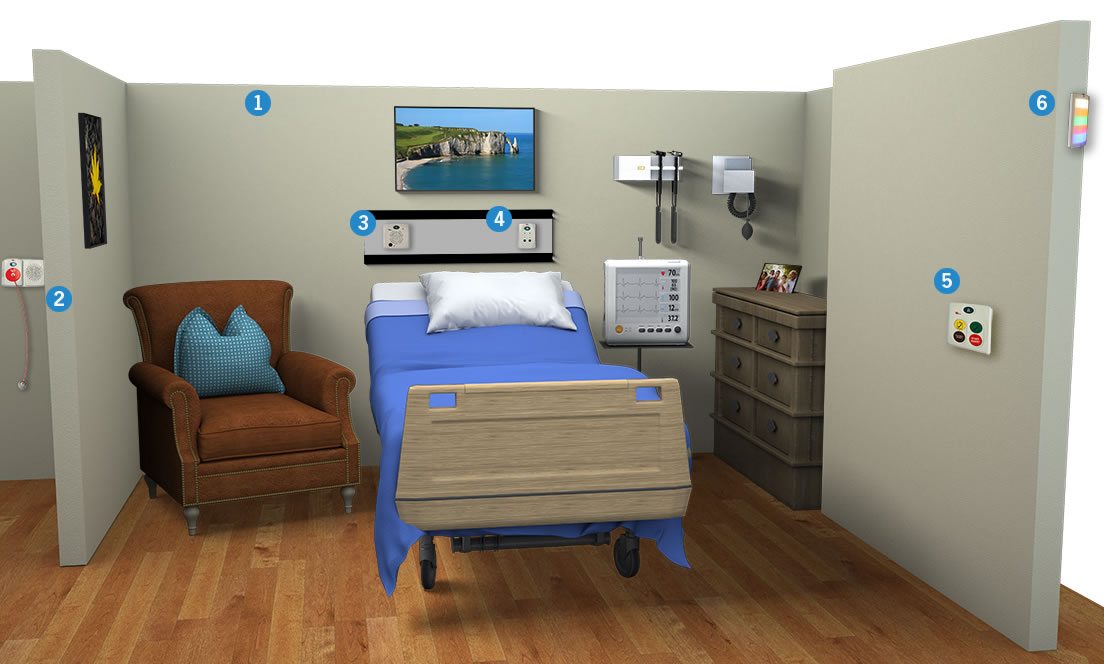 Messaging
Messaging
Responder 5000 provides messaging with a clear communication line from resident to the caregiver. The system is designed for either visual/tone or voice communication.
Bathroom Station
Bathroom Station
Audio pullcord in resident's bathroom allows resident to communicate routine requests or distress verbally, directly to caregiver, to help avoid falls.
Room Station
Room Station
Communicate directly with your residents to hear their needs, eliminating unnecessary trips to their room while maximizing your time.
Equipment Station
Equipment Station
Medical equipment and device alarms connect directly from the resident's room to Responder 5000, notifying the appropriate nursing staff of the alarm status.
Workflow Station
Workflow Station
Initiate new workflows with the push of a button, notifying key personnel of a task or room status that requires their attention.
Room Sconce
Room Sconce
Programmable colors and flash rates provide a wide range of indications for alarms, staff registrations, and room status.