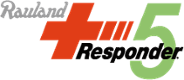 Critical Clinical Communications
For Workflow:
Information can now be shared across multiple systems to help your care of patients be the best it can be – helping you to reduce errors, improve performance, ensure rounding and eliminate wasted time and effort.
For Patient Care:
Flexible integrations to wireless phones, RTLS and EMR share critical information, including pain management, across multiple systems can eliminate wasted steps and let you focus on what you do best – caring for your patients.
For Communications:
Intelligent call routing, with fast, direct patient-to-staff and staff-to-staff communication, ensures the right call gets to the right person right away. The Responder intelligent nurse call system improves your communication flow to increase accuracy and decrease response time, errors and wasted effort.
For the Bottom Line:
Sophisticated reporting packages in Responder's intelligent nurse call solution gather data seamlessly for easier decision-making about patient care. Real-time intelligence helps measure performance against goals, improve patient satisfaction scores, and identify unit efficiencies and strengths
Elements of the Responder 5 Nurse Call Solution
Rauland Pull Cord
Rauland Pull Cord
The Pull Cord Station with Audio provides the ability for caregivers to speak directly with the patient in the bathroom.
Wireless Phone
Wireless Phone
Wireless phone connectivity provides direct communication between the patient and caregiver.
Staff Terminal
Staff Terminal
The Staff Terminal starts and stops workflows to optimize tasks and indicate patient status.
Nurse Console
Nurse Console
The Nurse Console allows staff to communicate with patients or other staff and initiate Responder 5 system features.
PC Console
PC Console
PC Console provides real-time call lists, census information and staff assignments at a glance.
Corridor Light
Corridor Light
The Corridor Light provides visual indication of service requirements, staff presence and patient status.
Pillow Speaker
Pillow Speaker
The Pillow Speaker allows patients to communicate with caregivers, make requests, and control TV, lights and audio.
Staff Badges
Staff Badges
Staff Location badges can be integrated to display staff locations and to automatically cancel open calls based on staff level.